I have been blogging for more than 4 years now and my articles also got published in many online tech journals, blogs and may be re-written without even my consent. I got lots of email
I have been awarded DZone MVB few years back. The DZone MVB (Most Valuable Blogger) award is a big motivation for bloggers like me. Few weeks back I received an email from DZone after they have shipped a goodie box to my address. I really was not aware that I am actually going to get that, but today while I was busy in office with my work, I received a call from my mom that you have a big blue box arrived from DZone. I took it lightly and continue to do my work. from different fellow programmers and bloggers around the globe. I appreciate the response, feedback and criticism of the work I am doing.
In the evening, after reaching home I take a look at the box and trust me I was not at all accepting this much of stuff. I liked each and everything in the box. Here is a pic I clicked and tweeted: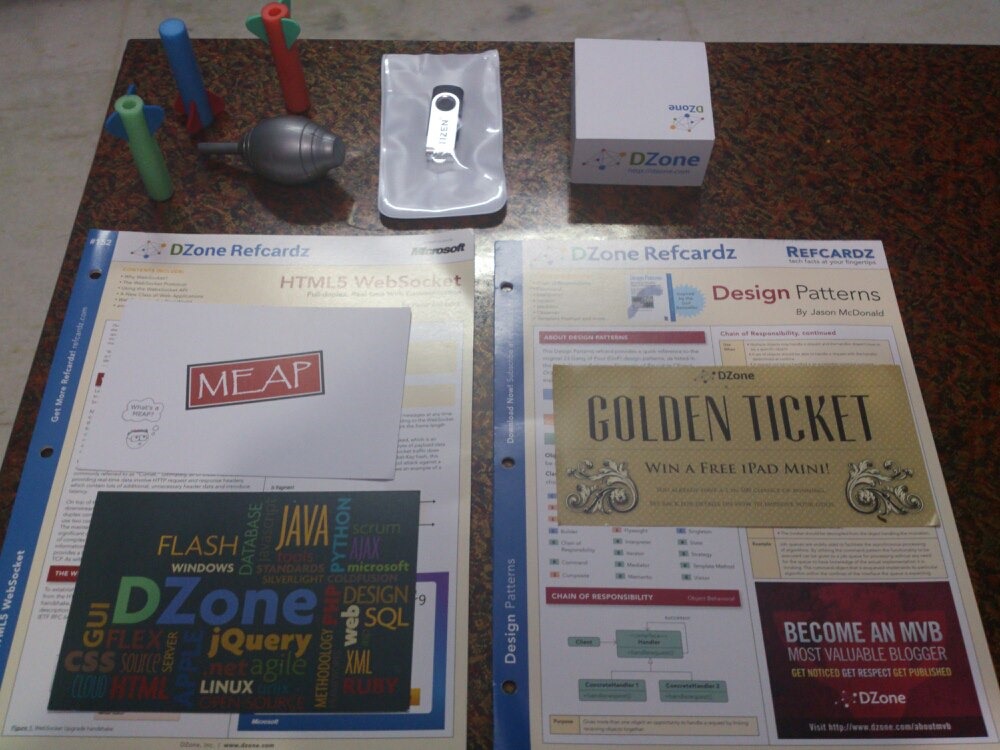 And to my surprise the box contains a T-Shirt with a <dev> tag. This is really going to make me feel like a awesome programmer.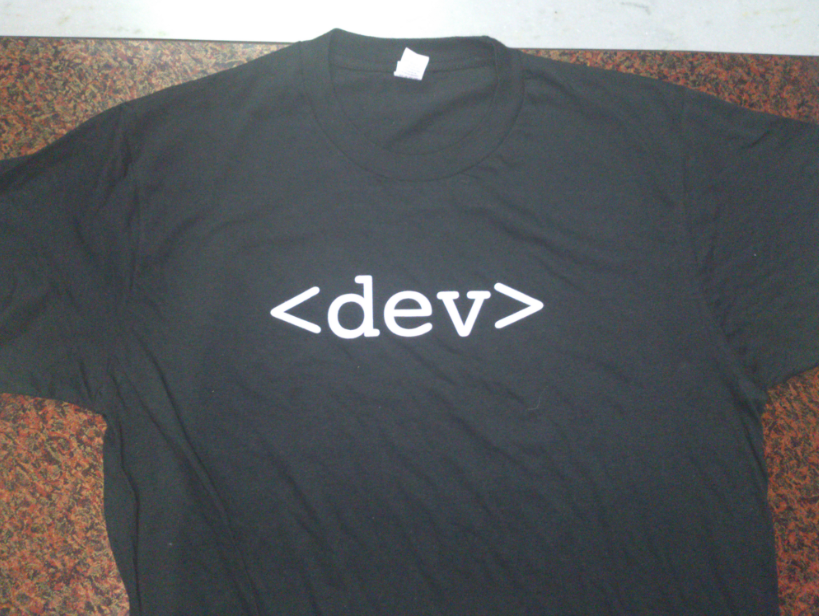 I would like to thank DZone's Community Relations Manager – Kelly Reiser and CEO – Rick Ross and all DZone team and all the community members across the globe for this awesome goodie box. This gesture is highly appreciated and keep bloggers like me motivated.